STI Computer Services
Advancing the delivery of ambulatory healthcare for clinicians with Service, Technology and Innovation.
---
Our History, Your Future
Healthcare has become complicated to navigate. Medical practices have become difficult to manage. An innovative company with flexible solutions is needed to guide you through these ever-increasing challenges.
For over 40 years, STI Computer Services has been your healthcare partner providing software and support to thousands of medical practices.
Since 1979, our mission as a Healthcare Technology Company is to:

Provide comprehensive, intuitive Health IT solutions

Provide peace of mind and security to clients in the ever-changing, fast-paced world of Healthcare and Information Technology

Transform the healthcare landscape by improving the efficiency of small to mid-size medical practices
Why STI?

Developed one of the first Practice Management and EMR systems in the country

With over 40 years of experience, our team has a depth of knowledge and expertise rarely seen in the Health IT industry

We pride ourselves on meaningful connections with clients to serve as more than vendors, but as their partners in their success
Our proud partners and affiliations include:
Drummond Certified - ONC Health IT - 2015 Edition

Nuance Dragon Advantage Partner

SureScripts White Coat of Quality award for 2012, 2013 and 2015

Microsoft Silver Partner

Hewlett Packard Enterprise Partner Ready Business Partner

Compliancy Group - HIPAA Seal Of Compliance

HP Inc Partner First Silver Partner

ESET Gold Partner

Varnex- Trusted IT Advisors- Member

Original Member of the HIMSS Electronic Health Records Association (EHRA)

InstaMed, a J.P. Morgan company
With over 40 years of experience, our team has a depth of knowledge and expertise rarely seen in the Health IT industry.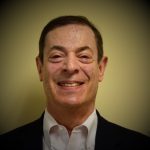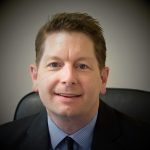 Swithin Chandler
CTO and Director of Software Development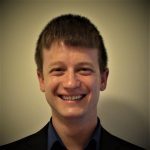 Chad VerDow
Software Development Manager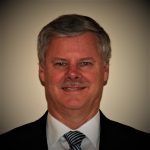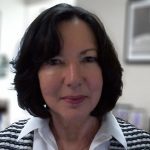 Barbara Lee
Professional Services and Support Manager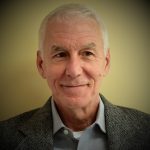 Jim Diaz
Technical Services Manager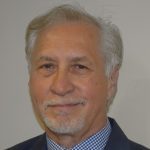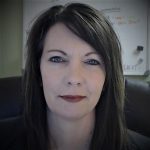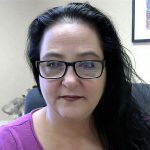 Dana Schubert
Technical Help Desk Manager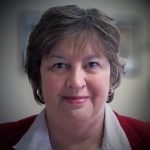 Dawn Gaskill
Director of Client Services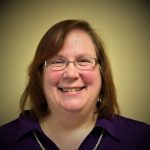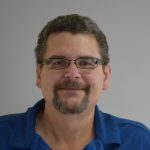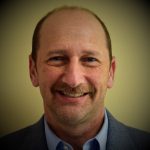 Al Toper
Director of Technical Services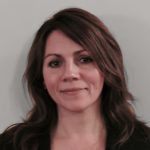 Kristin Babula
Quality Assurance Manager
STI Computer Services is searching for talented professionals to facilitate our continuous growth in the Healthcare Information Technology Marketplace. We currently seek candidates to fill the available positions listed below.
If you feel your qualifications are a match for any these available positions, please follow the application instructions contained in the contact section for each posting.
Job Title: Practice Manager Software Support Level 1 Analyst
Location: Remote
Department: Customer Support
Reports To: Supervisor - Practice Manager Support Level 1
POSITION SUMMARY
The ChartMaker® Medical Suite Level 1 Support Analyst provides the first line of customer support for software issues. The Level 1 Support Analyst must be dependable, have excellent communication, interpersonal, and troubleshooting skills. The ability to work effectively with limited supervision is necessary. Providing excellent customer service is the primary objective of the Level 1 Support Analyst role to ensure client satisfaction.
We are in search of a Practice Manager level 1 software support analyst to join our team. We are looking for an energetic, hardworking, self-disciplined individual to fill this critical position at STI. Excellent customer relation skills are required.
QUALIFICATIONS & SKILLS
Job Responsibilities:
Respond to incoming support requests from users of ChartMaker® Practice Manager
Work directly with customers, via phone or email to address issues and answer software questions
Investigate and document customer reported software issues
Collaborate with Level 2 analysts to solve client issues
Assist clients with software upgrades
Recommend improvements to the software as needed
Respond to after-hours calls, as part of a scheduled rotation
Skills & Abilities:
Requires excellent interpersonal and customer service skills
Must be well organized, self-motivated, able to work independently
Strong analytical and critical thinking skills
Strong verbal and written communication skills
Ability to work in a team environment
Ability to prioritize requests and activities
Familiarity with the remote access process to connect to customer systems
Experience, Knowledge & Skills:
Experience supporting application software preferred, but we are willing to train a qualified candidate
Medical billing knowledge and experience preferred
Knowledge of medical practice workflow a plus
Excellent time management and analytical skills, and the ability to work independently
Basic understanding of computers in networked and cloud environments a plus
Knowledge of SQL query language a plus
WORK ENVIRONMENT
Casual work environment where you will be part of a collaborative team that support each other. The corporate culture is reflective of dedicated professionals who enjoy working together as a cohesive team. It is essential to have the ability to work well with others and to be self-driven to meet individual as well as team goals. We support a work-life balance and are 100% remote.
---
We offer a competitive salary and benefits package. If interested submit your resume, including salary requirements, using the form below:
JOB TITLE:  Medical Billing Specialist
An established RCM company is seeking an experienced Medical Billing Specialist to provide revenue cycle management services for independent physicians and group practices. 
RESPONSIBILITIES INCLUDE:
• Maintenance of data files received from client in an organized fashion.
• Submission and verification of electronic insurance claims.
• Editing of electronic insurance claim denials for resubmission.
• Production and mailing of paper claims w/ necessary attachments.
• Processing of appeals to facilitate claim denials.
• Production and mailing of secondary claims with EOBs attached.
• Production and review of electronic patient statements.
• Coordination of patient account collection agency activity.
• Posting and balancing of payments received.
• Processing of patient and insurance refunds.
• Processing of returned patients checks.
• Working the aged accounts receivable report to follow up on past due claims.
• Production of end-of-month financial reports for managerial review.
• Production of specialty requested reports as needed.
• Assisting clients with credentialing issues and fee schedule renegotiation.
• Providing coding guidance as needed (CPCs on staff)
• Providing telephone/email support for physicians and patients as needed.
JOB REQUIREMENTS:
• Must have two years of applied experience in billing, health care field preferred.
• Knowledge of Medicare, Medicaid and Private Insurance billing regulations preferred.
• Strong computing and software skills (PC, MS Word, Excel, Outlook)
• Solid written and verbal communication skills.
• Knowledge of ChartMaker Practice Manager software a plus.
---
TO SUBMIT A RESUME, PLEASE USE THE FORM BELOW:
Job Title: Technical Help Desk Representative
Location: Syracuse, NY
Department: Technical Services
Reports To: Help Desk Manager
ESSENTIAL DUTIES & RESPONSIBILITIES
Provide excellent technical support and customer service to our clients via email, telephone, and remote troubleshooting.
Main point of contact for incoming technical support issues/requests
Troubleshoot incoming technical support issues
Escalating or re-routing calls to appropriate departments
Logging of all customer interactions into HDS
Utilize managed services to proactively respond to hardware issues
Light shipping and receiving and inventory control
Prepare new servers and workstations for installation
Repair broken customer/loaner equipment
Provide occasional emergency support after regular business hours and weekends
Perform related duties as assigned by supervisor
Maintain compliance with all company policies and procedures
EDUCATION AND/OR WORK EXPERIENCE REQUIREMENTS
Excellent verbal and written communication skills, including ability to effectively communicate with internal and external customers
Excellent troubleshooting/problem solving skills
Must be able to work under pressure and meet deadlines, while maintaining a positive attitude and providing exemplary customer service
Ability to work independently and to carry out assignments to completion within parameters of instructions given, prescribed routines, and standard accepted practices
High school diploma or GED required
Prior helpdesk/technical support experience preferred
PHYSICAL REQUIREMENTS
Ability to perform the essential job functions consistent safely and successfully with the ADA, FMLA and other federal, state, and local standards, including meeting qualitative and/or quantitative productivity standards.
Ability to maintain regular, punctual attendance consistent with the ADA, FMLA and other federal, state, and local standards
Must be able to lift and carry estimated up to 50 lbs.
Must be able to talk, listen and speak clearly on telephone
---
TO SUBMIT A RESUME, PLEASE USE THE FORM BELOW: