The STI Training Department will be offering the following MIPS Assistance Program for 2018.
Our MIPS Assistance Programs are designed to help our clients transform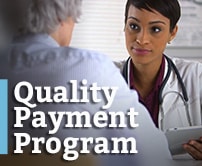 their practices from one that is currently based on volume, to one that is based on value.
With the MIPS Assistance Program, your MIPS Coach will work with the providers enrolled, and the practice staff, to begin the process of transforming the practice to one focused on volume of services, to one based on quality of services, in order to meet the MIPS requirements for Quality, Advancing Care, Practice Improvement, and Cost. 
*NOTE: MIPS is a mandatory 12 month program that runs from January to December. *