Avoid the financial impact of ICD-10 in one easy step -

Find Your Codes!
Start Now and Stress Less Later - By starting now, your staff will gain valuable experience prior to the transition so that they are ready once October comes. Pinpoint your top 25 ICD-9 codes, find their ICD-10 equivalents and start coding with them now to allow your staff to work out the kinks prior to the October 1, 2015 deadline.
Tip #2: Know Your Payer's ICD-10 Status - Since not all payers are required to transition as of Oct 1, contact payers (or your EMR vendor!) to find out which ones will so there is no delay in claim response.
Tip #3: Know Your PM Software - If you are not sure how to access ICD-10 codes in your Practice Management software, contact your vendor now rather than later. If you think you are the only procrastinator out there, think again. Don't waste time waiting on hold for support as wait times are likely to increase as October comes.
 Start Your ICD-10 Transition With The Right Software, The Right People and The Right Company.
ChartMaker® Medical Suite provides everything you'll need for a successful transition to ICD-10. 
Don't delay and cost your practice money. Contact us today and  receive  a  FREE  demographic  data conversion  from  your  old  software  system,  a FREE  e-prescribing  module and  an  ICD-10 upgrade at no extra charge when you switch to ChartMaker® Practice Manager and ChartMaker® Scheduler.
Want more information?
Submit  the form below to get a free estimate.  See for yourself how seamless your ICD-10 transition can be!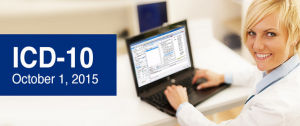 Learn how ChartMaker Medical Suite can help your office transition to ICD-10
Contact Us Today!
Bonus ICD-10 Tip
The healthcare industry recommends that a practice should reserve at least enough money to cover payroll, rent, utilities and medical supplies for at least 3 months. So start saving now!