STI Computer Services is searching for talented professionals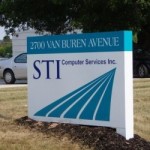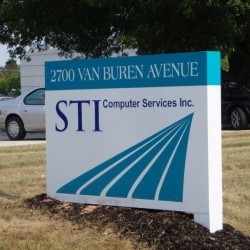 to facilitate our continuous growth in the Healthcare Information Technology Marketplace. We currently seek candidates to fill the available positions listed below.
If you feel your qualifications are a match for any these available positions, please follow the application instructions contained in the contact section for each posting.
About STI
STI Computer Services is an Electronic Health Record (EHR) and Revenue Cycle Management (RCM) services vendor in the Health Information Technology industry.  STI's software is used by thousands of doctors, nurses, and other medical professionals in private medical practices, clinics, medical billing services, and hospital environments.
STI has been a successful business for over 30 years, and is looking to maintain that success by attracting individuals that are passionate about achieving our one and only goal, happy customers.  This role has a great influence on that.
Position Summary
STI uses Scrum as the product development framework and this role will serve as one of multiple product owners for multiple Scrum teams that work on the ChartMaker family of products; Medical Suite, Health Portal, Patient Portal, and Mobile App.  The product owner acts as the key stakeholder for software projects, establishing the vision, researching and defining requirements, maintaining and prioritizing the product backlog of projects, and providing guidance and feedback to the scrum team members throughout the software projects.
It's a role with great responsibility because it requires skills that include an energetic and inspiring personality, insightful leadership, creative product vision, excellent communication, patient listening, and reasoned decision-making.  When it comes to project and feature priorities, the product owner must synthesize input from clients, market research, support/training personnel, software development teams, government programs, and business objectives in a way that supports the continual delivery of new software increments to STI's clients.  This role is also part of the team that is responsible for multiple software certifications by third parties.
The ideal candidate for this role has experience in being a scrum product owner as well as experience in Health IT, preferably in electronic health record (EHR) systems.
As part of a relatively small software development organization, this influential role offers many rewarding opportunities and responsibilities not available at larger corporations with highly differentiated roles.  Among those opportunities is the satisfaction of having a greater influence on the software products and on client happiness and success.
Duties and Responsibilities
Product Research
Reach out to clients to understand their requests, and/or to obtain first-hand knowledge of their business workflow and needs; become the subject matter expert representing the client to the development team.
Study existing functionality by reading help files, watching training videos, using the system, and engaging with internal stakeholders, including software trainers.
Read and understand regulatory requirements that apply to STI's software and clients.
Stay current on industry trends, emerging Health IT, and competing products.
Requirements Elicitation
Create epics, user stories, expected outcomes, and use cases for software projects in conjunction with product stakeholders that support Agile development and incremental delivery
Lead grooming of the requirements with scrum teams and product stakeholders
Update Agile requirements when needed, as each project progresses through its lifecycle
Backlog Prioritization
Determine relative priority of software changes in the overall and team-based backlogs, based on regulatory deadlines, conditions of sale, business objectives, Product Development department, and inter-departmental needs
Organize priorities to support incremental software releases
Determine and articulate what constitutes a minimum viable feature and/or product
Software Development Guidance
Work with other scrum team members and product stakeholders throughout development sprints to ensure they understand and maintain scope, to clarify requirements, answer questions, remove impediments specific to Product Management, and maintain a date-driven continuous release process.
Work closely with the scrum masters to assure that sprint goals are negotiated, updated when necessary, and met
Manage simultaneous software development projects across multiple scrum teams through the entire software development life cycle.
Product Training
Prepare for and conduct detailed biweekly training of new and fixed features to support and training departments.
Software Certification
Read and understand federal proposed (aka NPRM), interim (IFR), and final rules (FR)
Educate department and company on criteria and scope
Translate certification needs into features that need to be added or modified
Document the certification execution plan (e.g. 'How to Perform')
Conduct run-throughs of certification process and refine execution plan
Prepare certification environment including software configuration and data entry
Participate as a member of small team that 'sits' for certification
Travel
(< 5%)  Limited travel is required for the purpose of visiting customer sites (medical practices) to learn more about the business domain.  These are usually day trips.  Other travel requirements on an annual basis include, 1 or 2 multi-day trips to the Syracuse office for maintaining a rapport with the members of Product Development base there.
Skills and Qualifications
To perform this job successfully, the individual must be able to perform each duty satisfactorily.  In addition, the qualities and experience listed below are representative of the knowledge, skills, and/or ability required.  Reasonable accommodations may be made to enable individuals with disabilities to perform the essential functions.
Education
BS/BA degree is required
Experience
Required
A proven track record of Product Owner responsibilities
Experience in Agile software development using Scrum
Beneficial
Experience in the Health Care industry, particularly practice management and EHR experience
Experience with Microsoft Team Foundation Server (TFS)
Job Specific Skills
You possess excellent written and verbal communication skills.
You have proven negotiation, influence and collaboration skills.
You understand how to provide constructive feedback.
You have a strong analytical and critical thinking ability, and a scientific approach to solving problems.
You are self-driven to meet goals.
You're able to make the complex simple and have demonstrated an ability to understand and explain issues from both a technical and a business perspective.
You demonstrate and encourage others to be comfortable with change, ambiguity, debate, conflict, experimentation, and informed risk taking.
You effortlessly switch between big-picture thinking and attention to detail. For example, reference "capitation" embedded in this bullet point when interviewing for the position to show you thoroughly read this job description.
You solve problems with a mix of creativity, deep analysis, and teamwork.
You are passionate about communication, group dynamics, and coaching.
You have an insatiable appetite for learning new things and improving existing ones; you cultivate that same appetite in other team members.
You're a perfectionist who tempers it with deadlines. Pragmatism is your middle name; you work at speed and inspire with your can-do attitude.
You pay attention to details and take great pride in your work but also exhibit appreciable humility.
You possess a strong understanding of basic user experience (UX) design principles.
You proactively identify project, people and organizational problems and provide well-thought-out solutions to them.
You're comfortable with setting your own direction and agenda to achieve broad goals assigned to you.
You're able to manage multiple priorities and deadlines in a dynamic, fast-paced environment.
Work Environment
The work environment is informal in attire except when meeting directly with customers (medical professionals) for which at least business casual is appropriate.  Working from home at times is an accepted practice.  The corporate culture is reflective of dedicated, team-oriented professionals.
Benefits
Employee benefits include subsidized medical insurance, paid life insurance, paid short and long term disability insurance, a 401k retirement program, profit sharing, and paid holidays and vacation.
STI Computer Services is an Equal Opportunity Employer.
Applying for the Position
Please send your resume to: softwaredevelopment@sticomputer.com with a subject of Product Owner Position.